One of my readers thinks that I am possibly spying on her from several continents away, and she reads words into my own words that are not there. I say wine glass, she hears "when the original vessel shattered into a million pieces, there are some that wished the wine stem fell into my own eye."
PotAYto, PoTAHto.
Another reader-a true gentle man who follows a religion I despise– cautions me to be careful with my words–to not piss off the Jews!–because the average citizen is too stupid to tell the difference between a racist like this guy, from Israel, who wants to bring on the Koming of The Kohanim Kingdom to defeat the "european barbarians,"and restore Jews to their proper hegemonic social order, herding goyim like cattle.
Listen, folks: have you ever read the Talmud? Or even your own Bible? Or even watched Bruno, a brilliant film about a guy in a funny hat who was nearly murdered in Jerusalem by Hassidic Jews?
Because if you DID you would see that ALL words piss off "the Jews," if they don't come from Hashem or his chosen ones–especially doubling down when we see riots in Israel by the Ashkenazim and their Kohanim sheep herders. Any words that aren't about some ancient reb or some overly sensitive, bizarre and self-adulating cultural navel gaze is blasphemy!
They are no different than Baptists, Mormons (hereintofore to be rebranded for market consumption by the exceptionally long and manipulatively designed name of the Church of Jesus Christ of Latter-day Saints…..meh, fuckall that's a lot of auto-fellatio and wasted words–I will stick with Mormons) and others of a similar tight-holed mindset, heads exploding like defecating assholes every time a bad word slips by their gates.
Never mind that just one of my associates is none other that Stanley Cohen, a Kohanim himself, and a man who has been repeatedly attacked for trying to bring peace to the middle east. A man who has been the target of actual hate crimes himself.
No, no no! Not this "key moral panic" theorist and actual Svengali Stanley Cohen, who gave us some words with which to discuss "moral panics!"
No, not THAT one–this other guy, over here with the huge ballsack, who writes for Counterpunch Magazine. A real Jewish hero, peacemaker, and actual targeted individual, Stanley Cohen. He and I BOTH love classic 1960's station wagons, like this hot number from the Allee Willis Museum of Kitsch: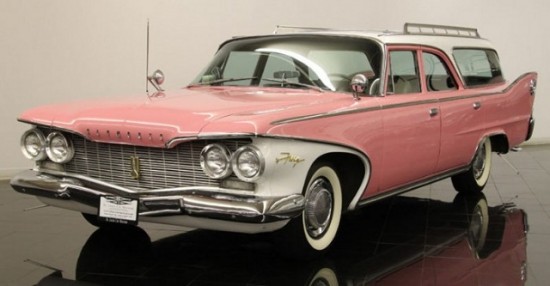 Well….that other Cohen, the Svengali?
He gave the world the following, just before the hard right created both the Drug War under Nixon, and later, the Satanic Panic.
The key moral panic theorist is Stanley Cohen. Cohen suggested in his 1972 book 'Folk Devils and Moral Panics' that a moral panic occurs when "condition, episode, person or group of people emerges to become defined as a threat to societal values and interests"

Stanley Cohen believes the media play an important role in enforcing moral panic, even by just reporting the news.
Yeah–I'm pretty cow tit balming sure me and that guy aren't gonna be pals anytime soon. He also enabled FBI profilers to wage nefarious public relations campaigns about mass shooters who are radicalized by FBI COINTELPRO 2,0, where they advise the media to Not Name Them!!!! every time they radicalize some stooge who goes ballistic, or grabs a butter knife and wags it around at people who are ACTUALLY STALKING HIM, as we saw in the New Zealand "mass stabbing hoax." and many, many others.
Yup–actual mind control, just like that mob scene in Bruno, enabled by vicious FVEYs agency trolls online, utilizing a double standard of speech–they say "shoot up the school for fuck's sake"= zero penalty.
When the Target says "shoot up the school, for fuck's sake," FBI et al show up at the guys door with AR-15's to sell, as an army of military PSYOP trained harassers all over the guys email, social media, and elsewhere, waging an endless terror campaign against that individual, manipulating his or her choices, stopping social opportunities, and guiding the target like a sheep into the shearers grasp.
Well, anyways, as it turns out, I am an "empath," and I know these things already; but not exactly the kind of empath described here–I know my audience before they arrive. Its my own bit of woo, that I pitch here and there. Like Taki's Magazine online, I can predict the future too.
So, for example, I knew my avid best fan would find special meaning in my use of the phrase "wine stem reaming itself like a diamond boring bit searching for skull piles in the Congo, and exiting through the asshole of my optic nerve, which happens to be the back of my skull–like Kennedy's skull, and Gary Webb's skull, and so many other skulls!" would hit a chord.
Yeah–some of my relatives also COLLECT Skulls, I might add, just to keep you confused….
And I also suspected that Richard Moore, the cousin of one of the civil rights era's most famous photographers, Charles Lee Moore, would be offended by how I write about Jews too. He even wrote me a letter about that, and I concur: many [stupid] people will use my views on Jews to tar him with guilt by association (andby stupid, Richard, I am not taking a dig at YOU. I am talking about those who have never studied that issue, or been sensitized to it, much less ever had to say it out loud. A lot of kabbalistic "magick"is about forcing targets to say things out loud, which can be "blasphemy."
And that's OK in my book–because I know them front to back too.
Related: The Jewish Standard chronicles a Jewish Mentalist coming to Teaneck, to "help" mentally challenged children. Yup. AN by sheer coincidence, many mass shooters were also "challenged children." This ain't my first rodeo, folks.
So, on the anti-semite canard, I can tell you a Tischler from a Sackler from a Schneerson–a junk science peddling liar and police science fraud Svengali like Avinoam Sapir from a Lenny Bruce (one of my "free speech heroes who preceded muself as a targeted individual because he used the "F" word as "F"BI stalked him from nightclub to nighclub where he told his jokes)–Jews are not some mystery–they are just people, like everybody else, except….see my notes above about that Koming Kohanim Kingdom guy–and I am even willing to dialogue with, or tolerate his malingering presence here at my blog too! I truly do believe there is a purpose for everyone–EVEN HIM.
And there is a couple of Stormfront types with scary cult names lurking in–caped crusaders of the Templar variety and so on–and a few racist Spaniards who cannot tell chilaquiles from paella or when, like that time I called your sister a "torta," and she got hungry instead of mad–but that's ok-I too have been culturally clueless a time or two, just like you (I am still laughing about the "hot cheetoh's for breakfast with mango Arizona Iced Tea"….mui torta).
But mostly, for the sake of my readers, I want to once again highlight the plight of one of my readers who is an actual targeted individual–Richard Moore, of Bangadoggee Mississippi, the lynching capital of the world–and to let my readers know only ONE THING: while he suffers as an actual scapegoat of deep state's deep religious-Masonic narrative, he is innocent of any crime that I can find–I have read his trial transcripts, his appeal, and more–the guy was framed.
And he wants the world to know this:
"Please knock it off about the Jew thing! Not all people know how nuanced such discussions are, and I don't want anyone to think I am anti-semitic! I would be very glad to help any Jew who needs help in this area! But I have been painted as a white supremacist, BY white supremacists. And the average public is none the wiser, because they only understand scapegoating!"*
Painted indeed–Mr. Moore is the exact picture of a scapegoated individual, and all of the dark religious practices that go along with it having tagged him with the graffiti of social inequity. NO drug or alcohol habits, no perversions that I can find-and a HUGE DESIRE to serve justice to those who have targeted him. And those types of evil, rotten, racist scumbags who do these things are certainly trying to make all kinds of cases of "blasphemy!!!" with contact chaining, and "guilt by association" these days too.
I for one, want to go on record as saying this: if ever anyone, Jew or "other" had a few extra dollars with which to investigate, challenge, and counter-stalk or fight gangs of stupid Klan stalkers in Mississippi, Mr. Moore might be just the individual who could spend your money wisely, targeting a few actual gang stalkers who DESERVE targeting. Hell, these morons still play dress up in ConfedeRAT uniforms! I have seen their pictures!
Get over it already folks! The South will NEVER RISE AGAIN above the level of insane racist oppression that is hidden in every police department and every courthouse, cloaked in the far right religion and Freemasonry that it has been known for since the horrible, racist, slaver and torturer General Robert E. Lee genuflected before his victors.
The South Will Never Rise Again!
Or…will it…?
And if I had some spare change (which I don't because I am just another free-Wordpress blog using moron writer with extra time on my hands) Mr. Moore would be an IDEAL investigator in that area. I myself would hire him–he does GOOD WORK.
ON that note–and to you, Richard, is this a good enough to help you out there? I know that you are NOT AN ANTI-SEMITE at all, and I know that your tormentors are all ConfedeRATS.
And now, my readers do to.
*These are a paraphrase of Mr. Moore's own words, but I used it as a quote, cuz–yeah, journalists can do that.