Talk about intersections–and intersectionality! The rich history of India, Pakistan, and the wild Punjab meets white police cadets at the site of a few homicides in Kenosha WI
That's a spicy headline! Oh, I am feeling Sikh! What was in that dish!?
But….except….it wasn't the headline, just me riffing about the strange characters we keep meeting during the race riots around the USA. The real Headline was this:
Kyle Rittenhouse Cries like a Baby As He Recalls Getting His Ass Pinched in a Horseshoe
Oooops!
My bad again! Don't click that link, which is about Horsseshoe Theory that posits the extreme right and left of US politics is essentially the same thing, and that there is intersectionality and insanity on both the left and the right–but that all times the US is indeed a police state by definition.
The actual headline was:
Wow….that's a longass headline.
Strange bedfellows indeed as two Punjabi car dealers claim they knew nothing about the plans of the all-white police cadets to "protect" their auto dealership, where Rittenhouse killed his first rioter–but where others testified that the Two Guys From Punjab did in fact allow these militia members into that dealership–gave them the keys in fact!
But not much stranger than this, where we see Israeli's supplying weapons to Ukraine "neoNazi's."
Race is definitely at a crossroads in these cases, which reminds me of a couple guys from Bangladesh, int the Great White North, with a Palestinian landlord…..and burning buildings, including a police station during the George Floyd Riots, after a lynching caught on film–an insurance payday all around!
Lol.
Go read that story for a deep glimpse of the internecine relationships between police departments, their easily mobilized and highly organized gangs of friends, relatives, and associates–police cadets and so on–and also have a look at immigrants, and race displays in social protest.
It's never as easy as black and white, or racist NOT a racist! Jew Not A Jew!? Left or Right! Indeed–its complicated, and this case highlights that complexity.
Or, skip the story, and watch Adam Sandler's "You Don't Mess With the Zohan! and laugh even harder.
Zohan is essentially a template for these race riots, and the profiteering that goes on behind the scenes, as mobs act as pawns for real estate developers, bankers, and others, EXACTLY as the case of an actual gang stalking whistle blower confesses here.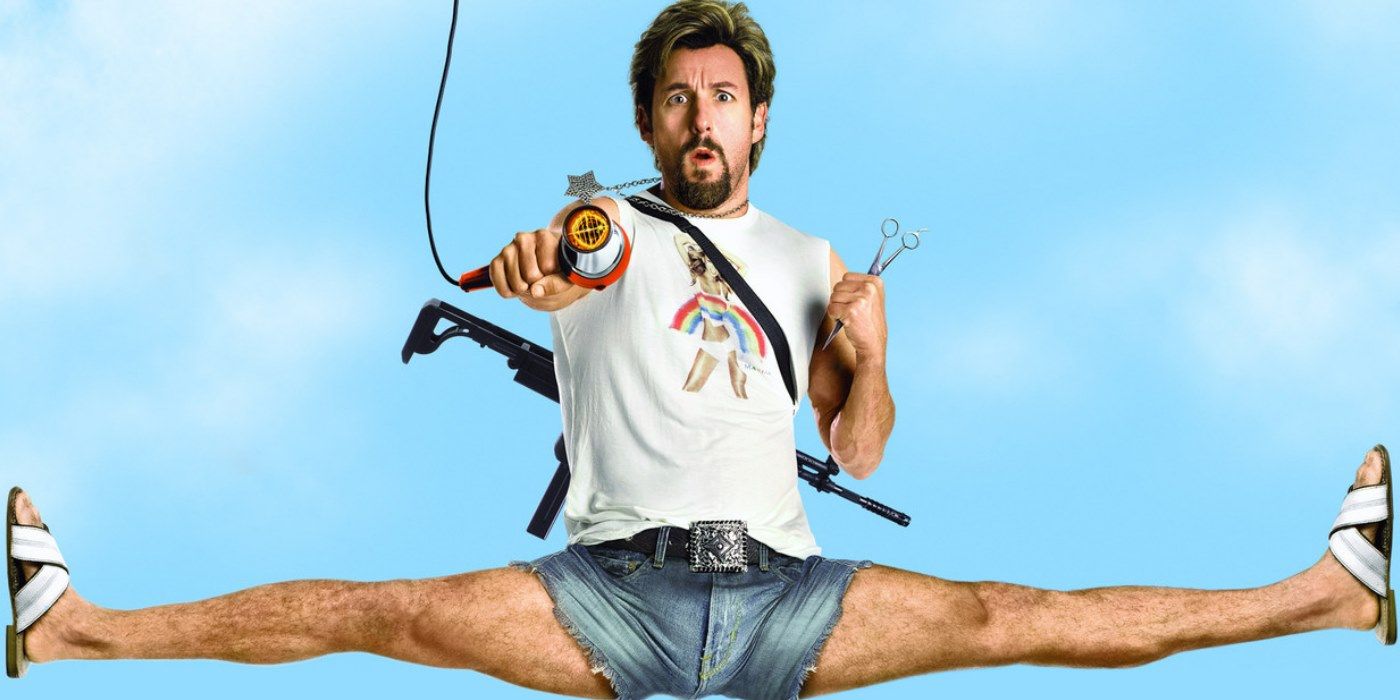 Why did you do this to Naseef's store, huh! Why you blame the Israelis! We come to work, go out of business. No, no, no. Is not Israeli who do this. I do community watch. Don't worry, it's all taken care of. Not Israeli! Who else would write "Arab go home"! Oh, I don't know, just maybe 99 percent of the world. – You see what he says! – That was joke. Come on, come on. You guys get along here, stop this. Yeah, here it's okay. It's just there, the war is never going to end. You know, we were so close to peace before the asshole shot Rabin. Bush, he see the big picture. Bush no want peace, he set it all back. What about Bush's wife! This is a wife I would get sticky with. I would do this. I would do this. – Yes, yes. – What about Clinton! I would do Hillary. The big legs. Yeah, she look strict, like she's going to teach me a lesson. – Yes, discipline. – You know what's funny! I like Chelsea. You're crazy.