There is white magick, black magick–and then there was Sam Cooke's voice. And he was silenced in the era when "false feminism" and "women's empowerment" narratives sought to "give women voice" by taking away men's voices–and make billions doing it.
The strange tale of crooner Sam Cooke, killed in a curious manner by the international mob and its foot soldiers in policing, and the "justice system." Follow along as his "accountant" makes bank, the coroner holds a bogus inquest with a "rape victim" in a hood and sunglasses–shielded from scrutiny.
But especially–watch how one after another "victim" cum-conspirator dies off afterwards, or whose life otherwise ends badly, as the real "smooth criminals" in Hollywood get away with murder–larceny, fraud and royalties! Royalties on Sam's songs, for decades to come.
But especially–note who got paid to stay quiet–his own brother, a good, church going man, who, unlike Sam, was no "womanizer."
Yup–you can trace gang stalking cases using similar moral imperatives too, and as usual–look at the activities of all the "good people" involved–follow the money–always look there first, not last if you want to understad these cases..
The attractive brunette at the bar of Martoni's was all of twenty-two years old, but she looked older. Well dressed, of Asian and Caucasian decent, her conspicuous maturity gave her an air of sophistication even as it threatened her from a distance….The brunette's name was Elisa Boyer. She was a prostitute.

Martoni's was a nice restaurant in San Fernando Valley. Not necessarily stuffy–as was still the trend in early 60s fine dining–but nice. Lot's of music industry people hung out there.

She sat with three men. They talked discreetly. She knew how to handle herself.

On the contrary, the man that had walked into Martoni's shortly before Elisa and her companions arrived, was anything but discreet. Not that he was loud–loud as in the vernacular of the early 60s; vulgarly conspicuous, flamboyant. He wasn't. He was exquisitely tasteful. Perhaps too much so. Some said he was too handsomElegantly slim. Cool. Fluid.

Everything was easy with him. His laugh. His smile. His razor sharp wit. The way his perfectly creased slacks brushed against his cashmere socks. The fine leather of his shoes.

His voice.

Yes, more than anything else, his voice.

from "All Things Thriller, " BY PAMELA LOWE SALDANA
I am a big fan of ending anonymity for female accusers, holding women accountable for their own actions, and criminalizing women's actions exactly as male actions are criminalized–we no longer live in a "male dominated society,"as so-called feminists and "women's empowerment" pundits have long maintained, because such a society is purely imaginary–a total fiction.
Simply put, the vast majority of men never enjoy power of any kind, nor benefit from privilege. Yet the false narrative that "all men" have power over "all women" has utility to the 1%, who manipulate the narrative, and cause division between the genders. And behind so many great fortunes are women, and whoever it is that they "work for."
Related Story: Meet The Texas-Born fomer Playboy Bunny-cum-Italian Princess Who's Selling A $532 Million Roman Villa With A Caravaggio Ceiling, "Rita Jenrette scandalized Washington in the 1980s when, as the wife of a disgraced congressman, she posed for Playboy. After reinventing herself as a New York real estate broker and eventually marrying into Italian nobility, she's now saying arrivederci to the historic villa that's been in her late husband's family for 400 years."
But especially, because most women who seek or are granted such anonymity–or those who seek anonymity on their behalf– are liars, or complicit at other levels of moral corruption and power seeking.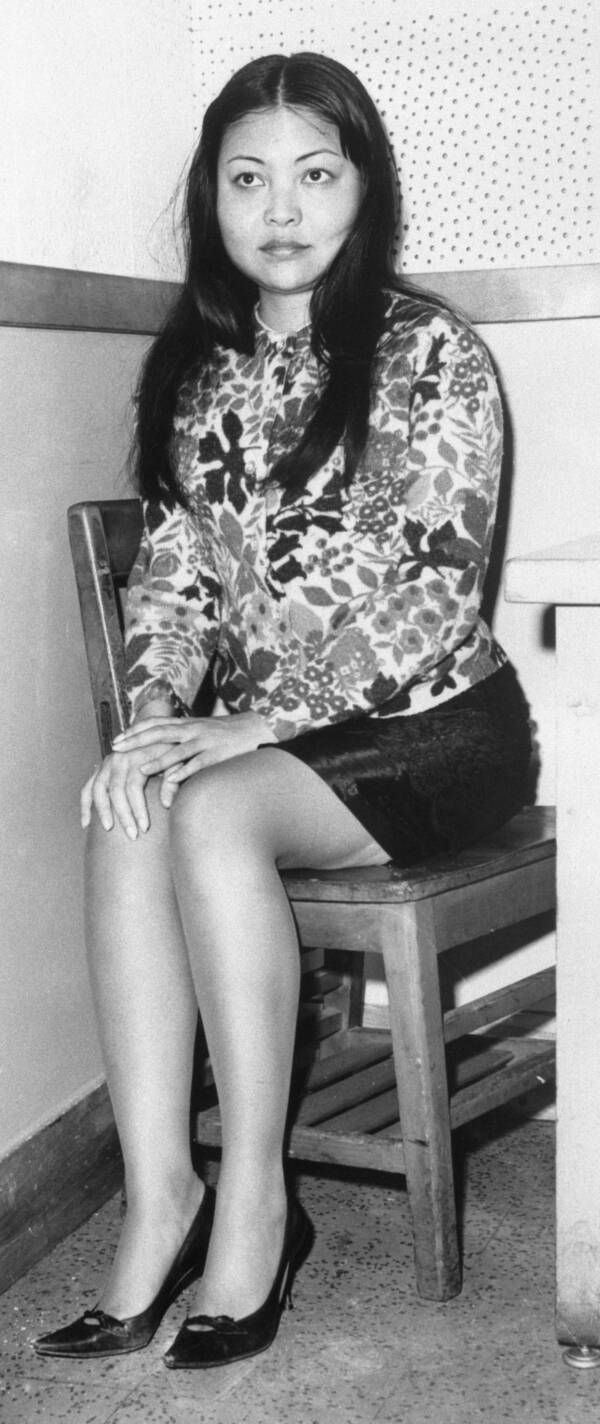 In other words, I do not uphold western societies false enshrinement of women as victims, because women are people–and people should be responsible for their own actions–but also, how their actions affect others. White female privilege does neither, and has no interest in equality whatsoever, which makes them natural allies with the women's auxilliary of the KKK, or any other white institution of power that denies equality in every generation.
On the other hand, I respect whores, and their tales, for the most part. I have been fortunate-very fortunate–to have had many whores in my life. One of my favorite whores is Norma Jean Almodovar, who was one of the the first on the scene at the Hollywood Wonderland Murders, and one of the people whose testimony began the LAPD Ramparts Scandal too.
But not all whores are created equal–in fact amongst women and men who ply this trade there is a division between "prostitutes" who are people who are literally for sale in every aspect of their bodies and character, and then there are whores–women like Norma Jean who chose the profession and made no excuses for their choices.
But these kinds of women–those who proudly call themselves whores, or the modern, more accurate term "sex worker" do NOT sell their concscience nor do they sell their testimony–and they do the time, just like men who get caught up in the international mafia's world–that is the difference between a whore and a prostitute–a prostitutes entire brain is for sale.
Have a look in the story above at the prostitute who robbed Sam Cook, just before he was murdered and read through the links to see the difference between a whore and a prostitute.
Related Links:
Related Story: What is "wisdom" anyways? A view at the gate keeping mechanisms of western society, and white female privilege," via the case of archeology and history pundit Anya Leonard.