We've reached the end: The USA now has an official Disinformation Governance Board, to ensure that US citizens can only consume deep state propaganda.

It doesn't matter whether you are on the right or the left, they both seek to censor each other in various ways–but this is official Department of Homeland Security agency now doing it–and like the Bush era conception of "intelligence led predictive policing programs," and no touch torture aka gang stalking of Muslms and true progressives under Bush, to Muslims, we now have seen Jews and other ethnicities stalking the so-called far right under Obama and then Trump.

These programs are political, and primarily attack speakers and speech expressed online and off– and an assault on democratic discourse at every media outlet.
The Most Revolutionary Act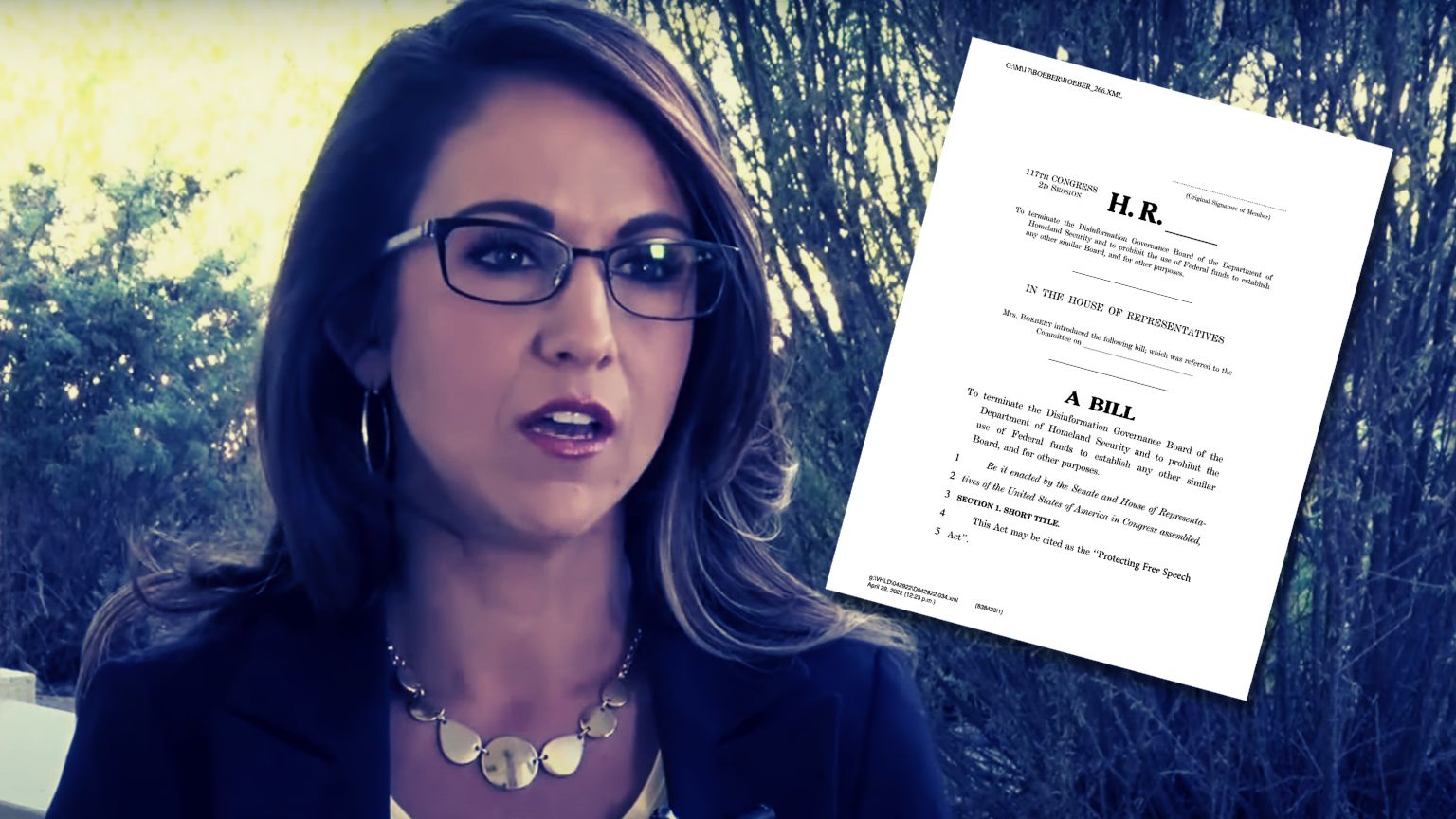 Aletho News
By Dan Frieth | Reclaim The Net | April 30, 2022
Rep. Lauren Boebert is leading the way in introducing a bill to defund the newly formed Disinformation Governance Board, under the Department of Homeland Security (DHS).
We obtained a draft copy of the bill for you here.
"This kind of stuff is terrifying. We in Congress have the power of the purse. It is our duty to shut down this department immediately," Boebert told Fox. "I'm calling on leadership in the Republican Party – Leader McCarthy, Whip Scalise, and others — to join me in calling for this department to be shut down and defunded."
The new board will focus on Russian propaganda and "misinformation" spread by and about human traffickers at the border.
The head of the board, Nina Jankowicz has previously been accused of spreading misinformation. She called the New York Post's Hunter…
View original post 135 more words